D8568
News and Information
Latest News
July 2023
Having returned to the Chinnor & Princes Risborough railway in late summer 2022, the loco suffered a series of minor technical issues including reports of low power and over-heating, which in turn restricted its use. Following thorough investigations it was found that No 1 engine load regulator was not increasing excitation of the main generator, irrespective of the driver's power handle position. In normal operation the load regulator's adjustment of the generator output is controlled hydraulically by the engine governor. It was found that there was very restricted hydraulic flow from the governor to the load regulator drive motor. The restriction was caused by a metallic sliver of what appeared to be remnants from a damaged pipe fitting, possibly dating back decades. Other non-metallic debris had accumulated behind this obstruction. After cleaning the small-bore pipes and fittings, testing showed that load regulator operation was back to normal. Following limited winter use at Chinnor, the Clayton has been busy during the 2023 gala season, visiting the Great Central Railway, for their Spring Diesel Gala (22-23 April 2023) and the Swanage Diesel Gala (12-14 May 2023). It was then transferred back to Kidderminster, where it also performed at the SVR Spring Diesel Festival (18-21 May 2023). See
Gallery
for a selection of pictures. It now has a number of running days at the SVR, please see SVR website for details.
D8568 is the unique locomotive in our collection, being the only surviving example of the Clayton Type 1's which numbered 117 in total. D8568 is also our only diesel-electric loco.
D8568 is based on the Severn Valley Railway and is used throughout the running season, at diesel events.
Click the logo to visit the SVR website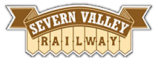 D8568 Details
| | | |
| --- | --- | --- |
| Built | | 1964 |
| Length | | 50ft 7in |
| Width | | 8ft 9½in |
| Height | | 12ft 8in |
| Weight | | 69 Tons |
| Power Unit | | Paxman 6ZHXL x 2 |
| Power Output | | 450hp x 2 |
| Tractive Effort | | 40,000 lbf Maximum |
| Transmission | | DC Generator and Traction Motors |
| | | (GEC WT800 and GEC WT421 x 4) |
| Max Speed | | 60 MPH |
| Train Brake | | Vacuum Only |
| Train Heat | | None, through-piped for Steam Heat |
| | | (currently isolated on D8568) |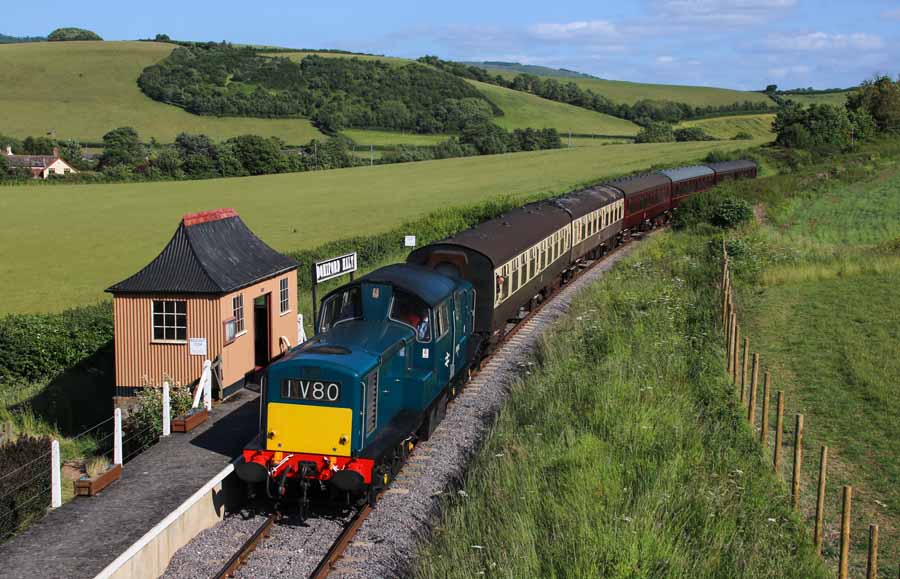 D8568 arrives at Doniford Halt on the WSR on the 12th June 2022 with a train for Minehead. Courtesy Tom Courtney
See the Gallery and Engineering pages for more photos of D8568
DIESEL TRACTION GROUP © All rights reserved